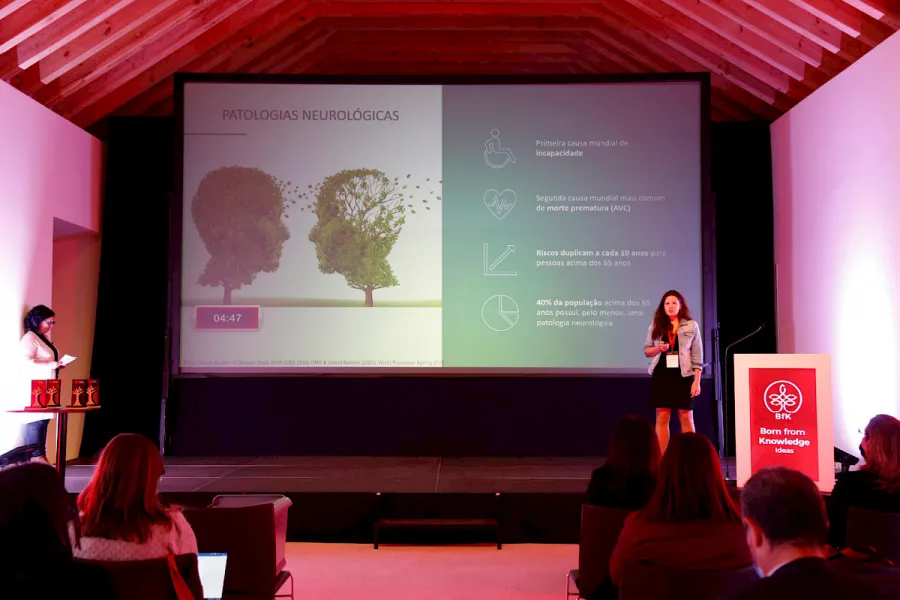 The project "Pick yoUR bRain", developed by CNC-UC researchers Irina Moreira and Nícia Ferreira, together with Miguel Machoqueiro (Faculty of Sciences of the University of Lisbon) and Rita Melo (IST), has just won the "Born from Knowledge" award "!

This prize was awarded by the National Innovation Agency.
More information here.